---
Our Products


---
Who should I ask for at Robelle?
Tammy Roscoe our Healthcare rep, is always a good first choice.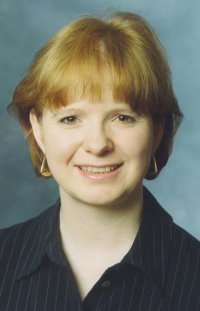 ---
Suprtool Provides Fast Access to Mission-Critical Data
Robelle is focused on meeting the needs of customers who have very specialized and unique data challenges - particularly in the health care sector. Robelle understands the large-scale information demands of healthcare customers and recognizes that even minutes of down time can have severe operational and financial consequences.




Robelle has been serving the health industry since before Robelle was even started: our founder Bob Green was assisting Yale-New Haven Hospital with their first HP 3000 when he still worked at HP. Suprtool is a natural fit for health industry sites, due to the large amounts of data they must maintain and the speed with which Suprtool processes it. Our Suprtool product was available when AMISYS began and helped make it a successful application on the HP 3000. AMISYS is now a part of DST Health Solutions and Suprtool helps power it on the HP 9000.

Now we have SuprtoolOpen which allows our healthcare clients to take their Suprtool with them when they move to almost any platform.
New for Amisys
Amisys chose Suprtool/UX with Oracle as a part of their migration toolset away from MPE. In response, we have updated Suprtool to make it even more suitable for their migrated app.

The first major enhancement for Amisys was an Oracle mapping change which produces J4 integers instead of large packed data, so that the same Copylibs can be used HP-UX as MPE.

Among other enhancements for Amisys are:
Suprtool supporting environment variables.
Connecting to remote Oracle database.
Suprtool on HP-UX and Oracle
Suprtool was originally developed for the HP 3000 and TurboIMAGE, but over the years it has been enhanced to support HP-UX, Oracle, Allbase and Eloquence.
Do you need some help with Suprtool?