Our Products




Meet Robelle


Hello, I am Bob Green. I founded Robelle because I wanted to be my own boss and write software that people would applaud.

First thing Robelle did was create a text editor called Qedit, short for "quick editor", that had close to zero overhead on an HP e3000 server. Then we presented a technical paper that would promote Qedit by explaining the theory behind it: "Optimizing On-Line Response."

The next year we created a program called Suprsort (now called Suprtool), to extract and sort data from databases 10 to 20 times faster than previously possible. Then we wrote another paper to promote Suprtool: "Faster Batch Jobs."

Years later these products are still in use, perhaps because they have been updated at least once per year with new features. And because they have been ported to work on HP-UX as well (in fact, Suprtool has been ported to work with "Eloquence" - an IMAGE-like database on HP-UX).

---

Scroll down to meet all the people that make Robelle what it is.
---
Robelle has always worked by the motto "quality not quantity." We would rather be a streamlined company offering a select number of respected products, than a large company with a broad range of mediocre ones. We focus all of our efforts on doing a few things well. And we have fun doing them!
---
---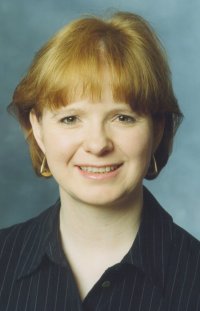 Tammy Roscoe, account executive, joined the Robelle Sales and Marketing Team in March of 1999. With 14 years' experience in sales and her easy-going style, Tammy fit right in with Robelle's friendly atmosphere. An avid snowboarder (her family took up the sport when her husband joined Sims) and gardener, Tammy's interests are well-suited to the west coast lifestyle. At home, her husband, fourteen year old daughter, two cats and an active dalmation keep her busy.

---
We've always viewed innovation as an endless flow of small wins, not as one big bet on an elusive jackpot. In other words, we work continually on small enhancements to products, then promptly send the results back to our customers for evalutation. Not only that, we look to our customers--the people who must solve everyday computer problems--as the best source of development ideas.
Robelle software includes Qedit for MPE, Qedit for HP-UX, Qedit for Windows, Suprtool for MPE, Suprtool for HP-UX, Suprlink, Speed Demon, STExport, Prose, HowMessy, Spell, Xpedit, Printdoc, and Qhelp.
---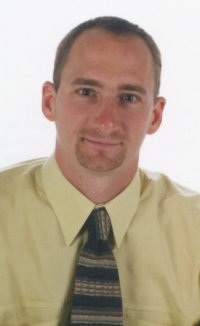 Neil Armstrong
Neil Armstrong, Senior Programmer, joined Robelle in 1992 as part of the technical support team. Two years later he moved to R&D and became the programmer responsible for the Suprtool suite of products.
Neil's main programming duties are implementing Suprtool enhancements and also testing Robelle Software on new versions of MPE and HP-UX.
Neil presented a paper at the 2001 HP Performance Seminar in Florida: "Living With 400 I-Os Per Second".
Neil designed and wrote the Installation programs for Qedit for Windows, using InstallShield and remains the resident expert.
In May 2001, Neil and his family moved from Alberta to Anguilla in the Caribbean, where he continues his R & D efforts.
His two boys teach 'Dad' how to properly build with Lego and jump on the trampoline.
---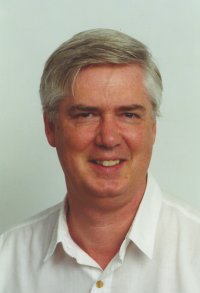 Bob Green, Robelle's President, founded Robelle in 1977 and proceeded to write the Qedit and Suprtool products for the HP e3000 computer.
Read a March 2001 interview with Bob Green in the 3000 Newswire.
Bob has always been a pioneer, so he decided to direct the company's efforts primarily into customer-driven research and development. And as the management gurus claim, it works -- Robelle has grown to over 6000 customers, including many of the world's premier organizations. He could retire and enjoy toasting his toes in the Caribbean but he can't give up the fun of programming.
Bob has been elected to the HP user group Hall of Fame and become something of a legend in the HP community: keeping his company small, focused, and creative. As the company grew, Bob did all of the jobs, from stuffing newsletters to answering customer support calls. Even though Bob started as a one-man band, he is quite comfortable hiring good people and leaving them free to do their jobs. Bob pioneered the "remote office" -- many employees work at home and two have even moved to other provinces of Canada. He has now delegated many of his responsibilities, but he still maintains Qedit, as he has done for 20 years, and still guides Robelle. And he does it from his remote office -- a bit more remote than most!
In 1995 Bob moved to the tropics, specifically to the tiny island of Anguilla in the Caribbean. He has a software lab in his home and is strongly involved in local life there, especially as it relates to computer needs. He runs an Internet news site for the island. Visit Bob's personal web site at bobgreen.net